First run with my Garmin vívoactive 3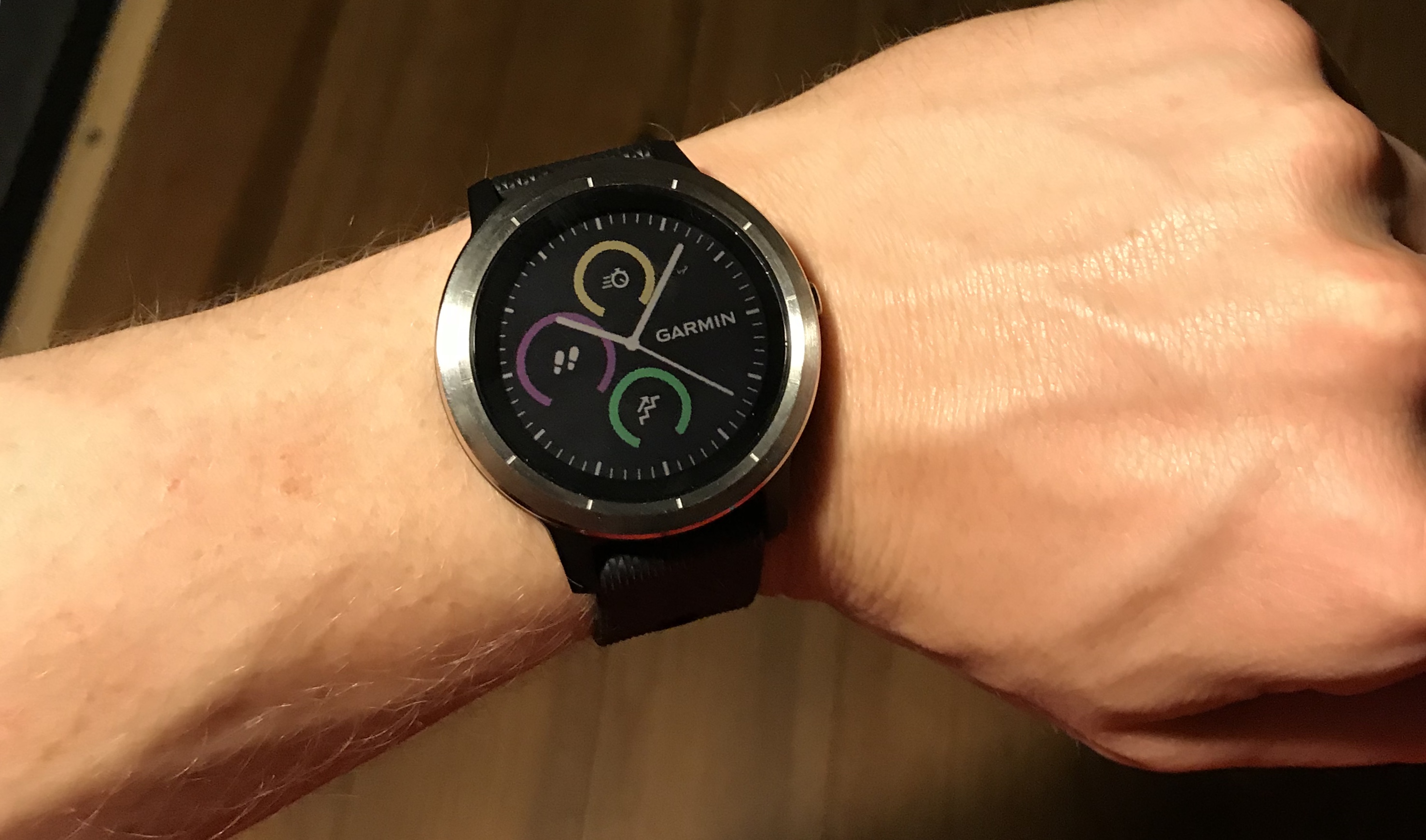 The past couple of days has been spent running errands and continuing renovating our house here in Fitou. But Sunday is always a rest day here, so I took this opportunity to get some excercise done in the sun!
This was the first run with my new Garmin vívoactive 3 watch. I've had a very old Garmin Forerunner 15 in the past. But after selling my bike I decided to treat myself with a newer watch.
What got me interested in the vívoactive 3 was the simplicity yet completeness of the watch and its features. The built-in heart rate monitor means I don't need to wear a heart rate strap anymore. The contactless payment feature means I don't need to carry a credit card on longer runs (gotta top-up those carbs you know). And the Bluetooth sync via my phone means I don't need to spend 10 minutes after each run finding the USB-cable for the watch and start my laptop just to upload the run to Strava.
The watch, although advanced in and of itself, makes running simpler and less fidgety! And in addition, it feels really light and nimble on the wrist.
The run
Here's a quick look at the run I went for today: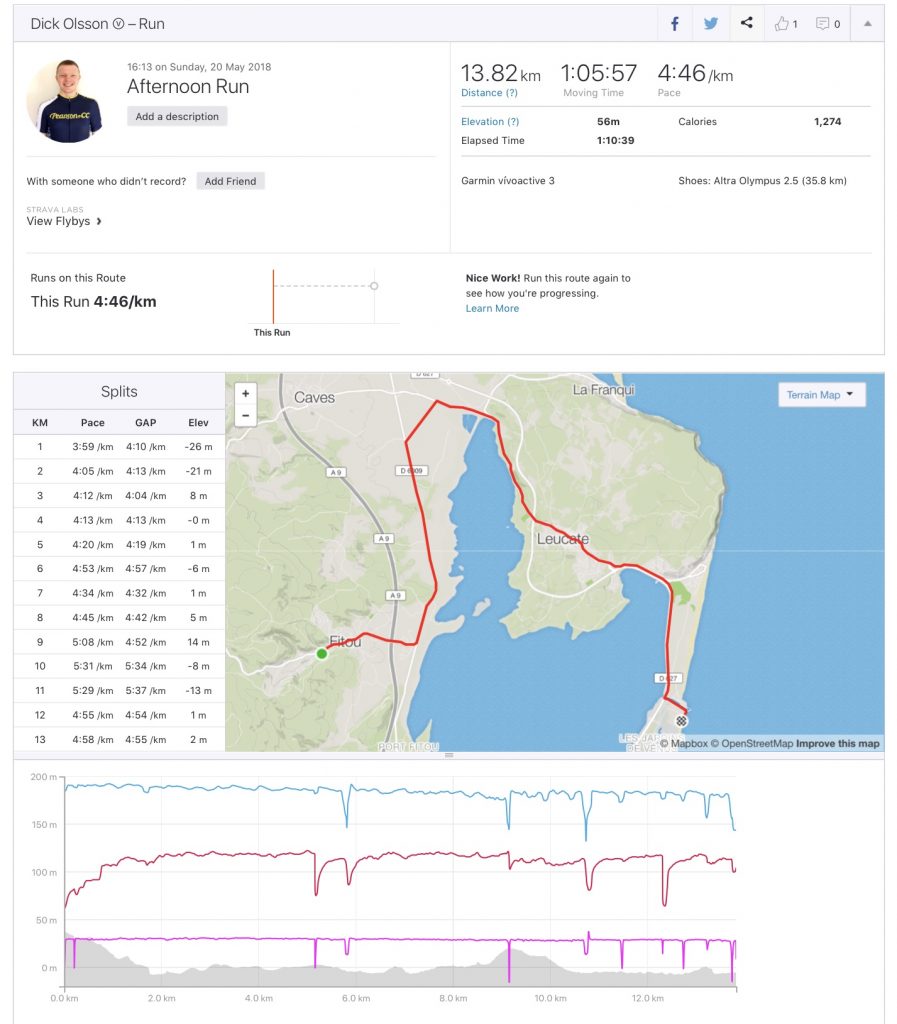 The run itself was a nice ~14km down to the beach. It was a pretty hot day but I managed to keep a decent tempo of 4:46min/km on average.
The heart rate monitor seems ok in terms of accuracy. My heart rate throughout the run was reading smoothly, but it was a bit higher than I think is usual for me (an average of 164 BPM). But it's probably because my lack of form at the moment, or the heat ;) That said, I'm gonna try to compare it with my heart rate strap one day.
All things considered, a really great watch worth the money!