Getting back to racing
As I mentioned in my cycling season review 2016 my winter training did not go as planned. Life got in the way, as it does. But since the end of February I put in a decent block of training and averaged about 8.5 hours of riding per week. It's still too little to really be competitive, but I've made significant progress in my fitness. And for that I'm happy.
[caption id="attachment_170" align="alignnone" width="1024"]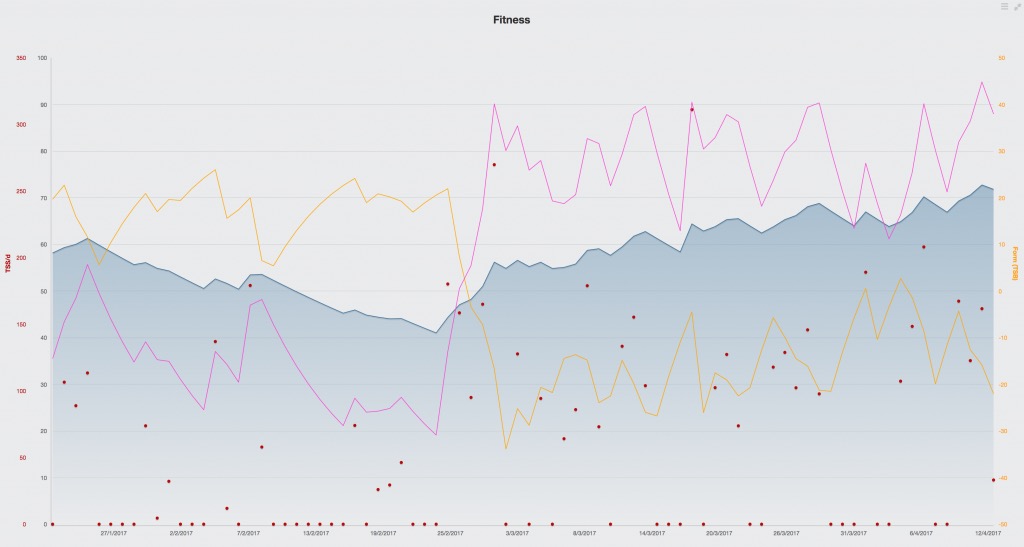 You can see my steady improvement in my average Training Stress Score (fitness) since end of February. Click to enlarge.[/caption]
At the end of March I tested my fitness in what's called a Functional Threshold Power (FTP) test. And I managed to put out 318W for 20 minutes, which is just 7W away from my peak fitness last summer. I feel I still got a lot more in me, but it's a positive sign nonetheless.
[caption id="attachment_171" align="alignnone" width="1024"]

20 minutes of FTP test. Click to enlarge. [/caption]
Time to race!
One thing I like with cycling is the simplicity. When I used to race karts going to a race took a lot of preparation. Piston change in both the primary and secondary engine, new carburettor membranes, changing 8 new tires (4 slicks and 4 rain) etc. To go there you need a car, trailer and someone to help you with mechanics, lifting and run-starting (like my amazing father always did).
Cycling races are a lot simpler. You just bring your water bottle and a banana, then you ride your bike to the race as a warm-up and pin a number to your shirt and go!
[caption id="attachment_189" align="alignnone" width="1024"]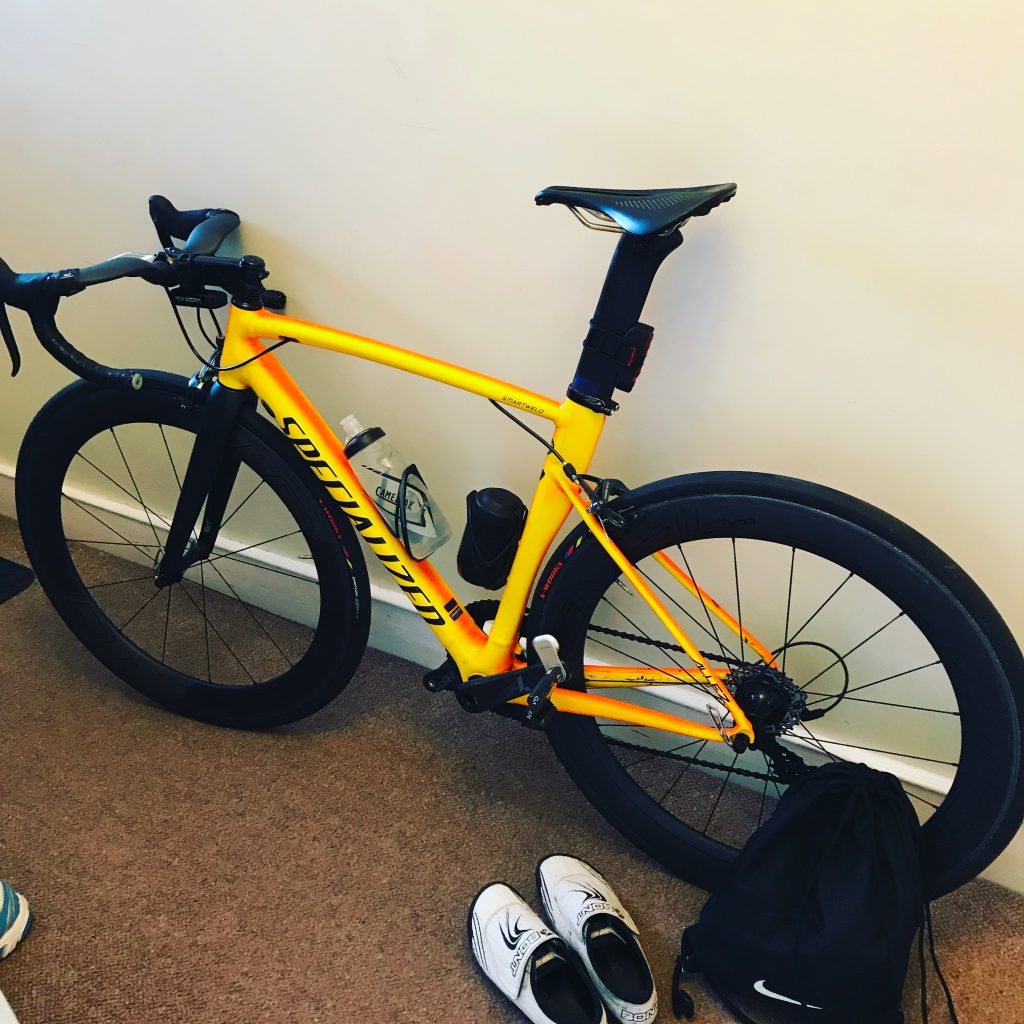 Simple packing. Cling to enlarge.[/caption]
My first race of the year was Full Gas Summer Series at LeeValley VeloPark in Queen Elizabeth Olympic Park. This is a race where category Elite, 1, 2 and 3 race together. My goal was to perform near my maximum and to not get dropped from the bunch.
To be honest, I was a bit nervous going into the race, especially because my last race was over 6 months ago. And although the biggest boys left the bunch in a cloud of dust, I managed to do some decent turns at the front of the main bunch with a normalized power of 310W for the 55 minutes of racing. And I didn't get dropped! I consider that a good first race of the year.
[caption id="attachment_180" align="alignnone" width="1024"]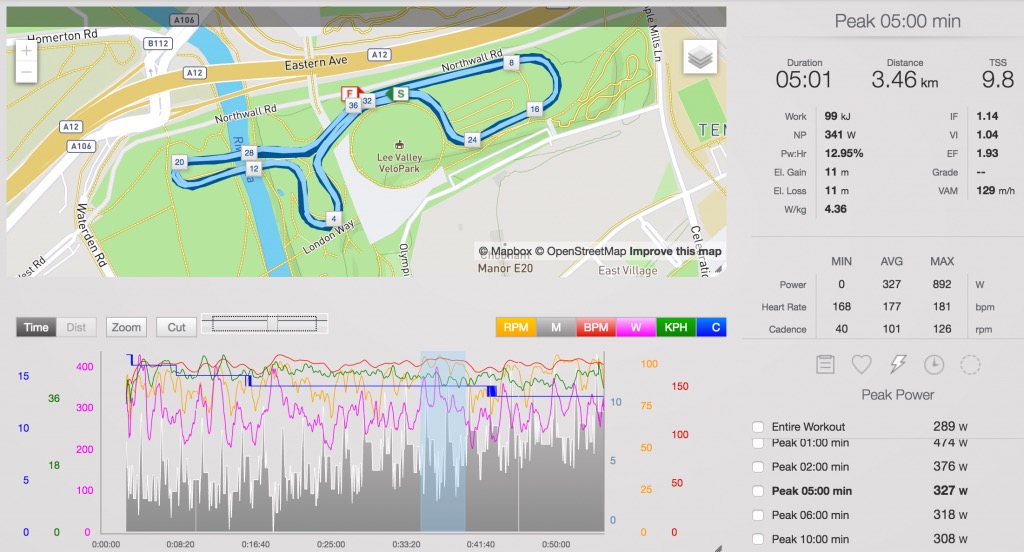 Highlight of 5 hard minutes where I rode the front of the main bunch. Click to enlarge.[/caption]
Next week I'm going away on business travel for two weeks, and fitness is lost a lot quicker than it's built. So the challenge will be to maintain as much of it as possible until I'm back. The plan is to do high-intensity training on the hotel's gym bike and go for long runs with Pablo, a colleague of mine. He's about to beat my personal half-marathon record, so I've got to defend it!